Thomas Vermeer stands for color and a clear, energetic aesthetic. With an undying love for innovative color palettes and a fierce hunger for new compositions, Vermeer is engaged in art, fashion and design, both as a visual artist, stylist and all round content creator.
His aesthetic stands out for its carefully considered balance of colors and critical choice of materials befitting the silhouette. Thomas Vermeer has worked on fashion productions for Hermès, Longchamp, DKNY, ELLE, Fantastic Men and Harper's Bazaar.
In 2021, Thomas Vermeer joined forces with fellow artist Jochem Rotteveel as the colorist duo ROTTEVEEL VERMEER. Together they investigate the characteristics of colors and their mutual effects on each other, in the tradition of Josef Albers and Matisse. By folding adhesive foil, they furthermore research the fine line between flat and volume.
ROTTEVEEL VERMEER have had solo exhibitions at Galerie Bart and Studio Seine in 2022, and Art Rotterdam and Art Busan in 2023.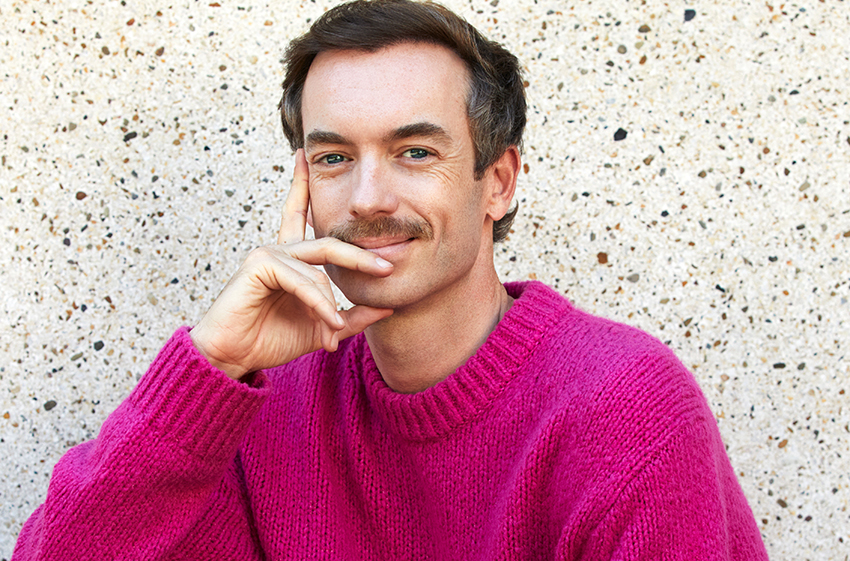 Selected clients:
Longchamp
ELLE
Uniqlo
Holland Herald
Harper's Bazaar
Fantastic Man
Glamcult
METAL
LINDA.
Ace & Tate
Campari
Hermès
Christian Dior
DKNY
Polette
Nikon
OPPO
Van Gogh Museum
Arnhem Mode Biënnale
Kiki Niesten Maastricht
NRC Handelsblad
Prima Donna
Prestage
Het Parool
Mykita
3 Suisses
Xandres
Tommy Hilfiger
Tony's Chocolonely
De Bijenkorf
Anecdote
Lensvelt
Stills
Hema
Tweka
Vlisco